A Constructive Strategy
https://wesort.co.uk/about/a-constructive-strategy
Constructive and Co are a bespoke cabinet making firm working from East London. In their own words, this is work we've done together since July 2018.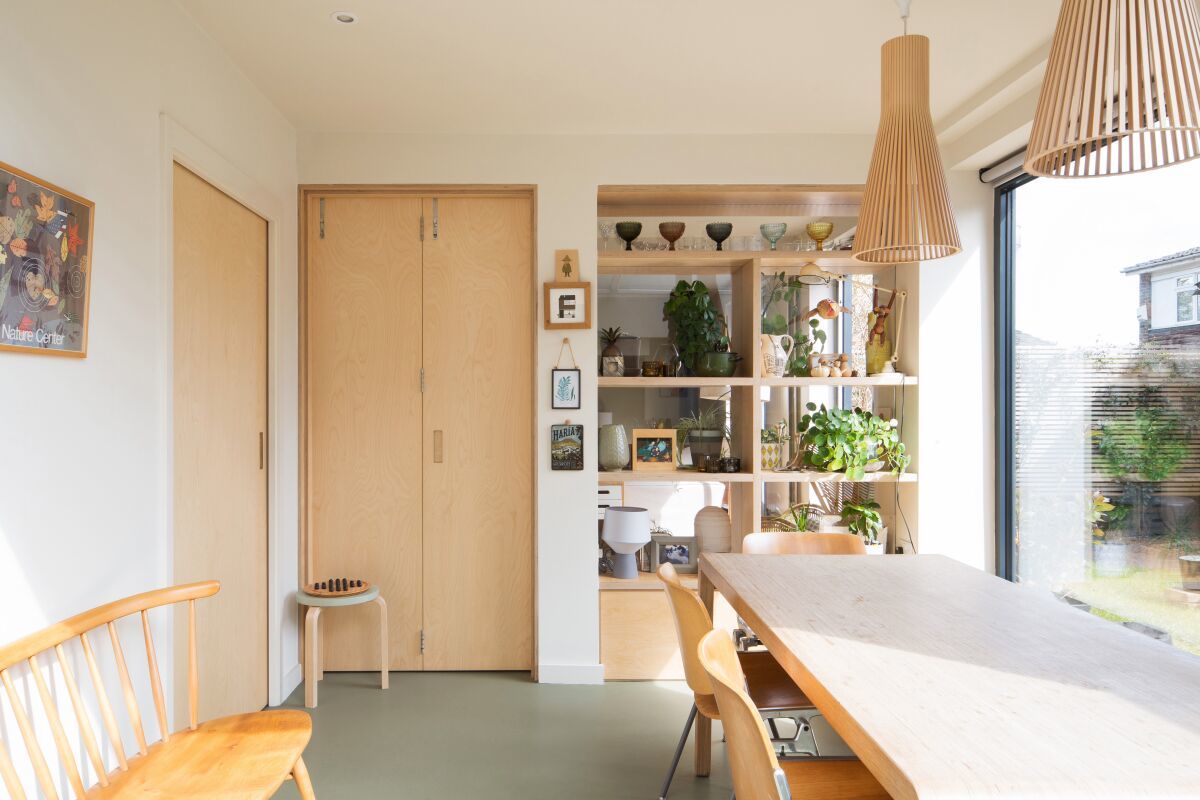 Project: Coney Acre, Photography: Agnese Sanvito
As a company we had found ourselves in a position a few years ago where we had entered into a groundhog day kind of existence. The same answers were being used to address the same questions while we moved further and further away from our original vision for Constructive which was to make furniture well and have fun along the way.
We realised collectively that we needed to bounce ourselves out of the rut we were in, but weren't entirely sure how best to approach the task.
After a couple of false starts with mentoring relationships which didn't quite click as we had hoped, we came to Ben at We Sort through other makers' experience in our industry and started a conversation which has developed over the past few years and responded and adapted as our process has changed and moved forward.
In the first instance, Ben had strong links with making, having worked in various maker setups prior to setting up as a small business consultant. This felt important to us, giving him the facility to relate directly to a shared experience and understand the specific idiosyncrasies of our creative corner of the manufacturing industry.
Secondly, Ben came to us with a big idea. Having identified the amount of creative time we gave away for free in a bid to win business, he recognised how difficult it was for us to ever recoup that initial time investment over the rest of the project. Proposing and doggedly reinforcing the idea of using a phased approach for our projects, which involved identifying a separate paid piece of design work up front, was at first a hard sell to a sometimes sceptical audience. But once we had our collective Constructive head wrapped around it, we have benefited hugely from the strong process driven approach it has engendered and now present ourselves to potential clients in a far more professional way. Plus, we're being paid for doing more creative work.
As that first piece of work bedded in, Ben moved his focus onto a discussion of how we organise ourselves as a team and what resources we can use to drive ourselves forward as one.
We have developed a robust document driven approach from the first client proposal through manufacturing proposals to installation job sheets and notes. Along with the requirement for peer review at every key stage of our process. There is now a much stronger straight line running through and linking each of our roles along the way.
We have also looked extensively at ways in which we can effectively measure and track progress using metrics which mean something specific to our company and process.
Along with many long conversations culminating in a new website designed, coded and launched by Ben, we now feel far more in control of our direction and can now make realistic plans for the mid and long term for Constructive.
We have now moved into a phase of essentially monitoring and tweaking these fundamental changes. Ben operates as a fourth strategic member of our management team. Objectively taking part and commenting on our regular weekly and monthly meetings as well as moderating some of our discussions when there is the risk of occasionally taking a backwards step into groundhog territory.
There has been no hesitation in recommending Ben's services on to others, virtually from our first meeting. We have been incredibly fortunate to have benefited hugely from our relationship, but that would also do a disservice to the structured, pragmatic framework Ben has helped us develop for our business. It's difficult to imagine a time when his input will not be sought as we continue to grow and move forwards.
– Sam, Tim & Dom of Constructive and Co