McCormack Joinery
https://wesort.co.uk/about/mccormack-joinery
This site was active between March 2015 - February 2023.
The domain now points at a different website created by Studio Small.
mj.wetest.co.uk: Archived version of mccormackjoinery.co.uk.

Paul McCormack, along with his team, design and make bespoke fitted joinery for private and commercial clients in Southeast England. Paul and I met while at Unto This Last and continued working together after each setting up our businesses. I designed and built his first website (using Dreamweaver I think…) but this was soon replaced by a Cargo Collective site that he could maintain himself. This platform however allows limited customisation, and following a visual rebrand by Darren Wall Paul saw the need for a new site.
The site is led by large images and minimal text. It's perhaps noteworthy that the business's own name is absent from the header of the site. The choice of using the logo-marque was made as "McCormack Joinery" already appears in other locations: browser tab title, browser address bar, page content (on certain pages) and in the footer.
Built with the flat file CMS Statamic to be mobile-first responsive, the site is typeset in Basic Commercial which closely matches the brand's font of Akzidenz-Grotesk. The site's performance also benefits from using the srcset responsive image markup to enable browsers to optimise which photographs are downloaded to the device.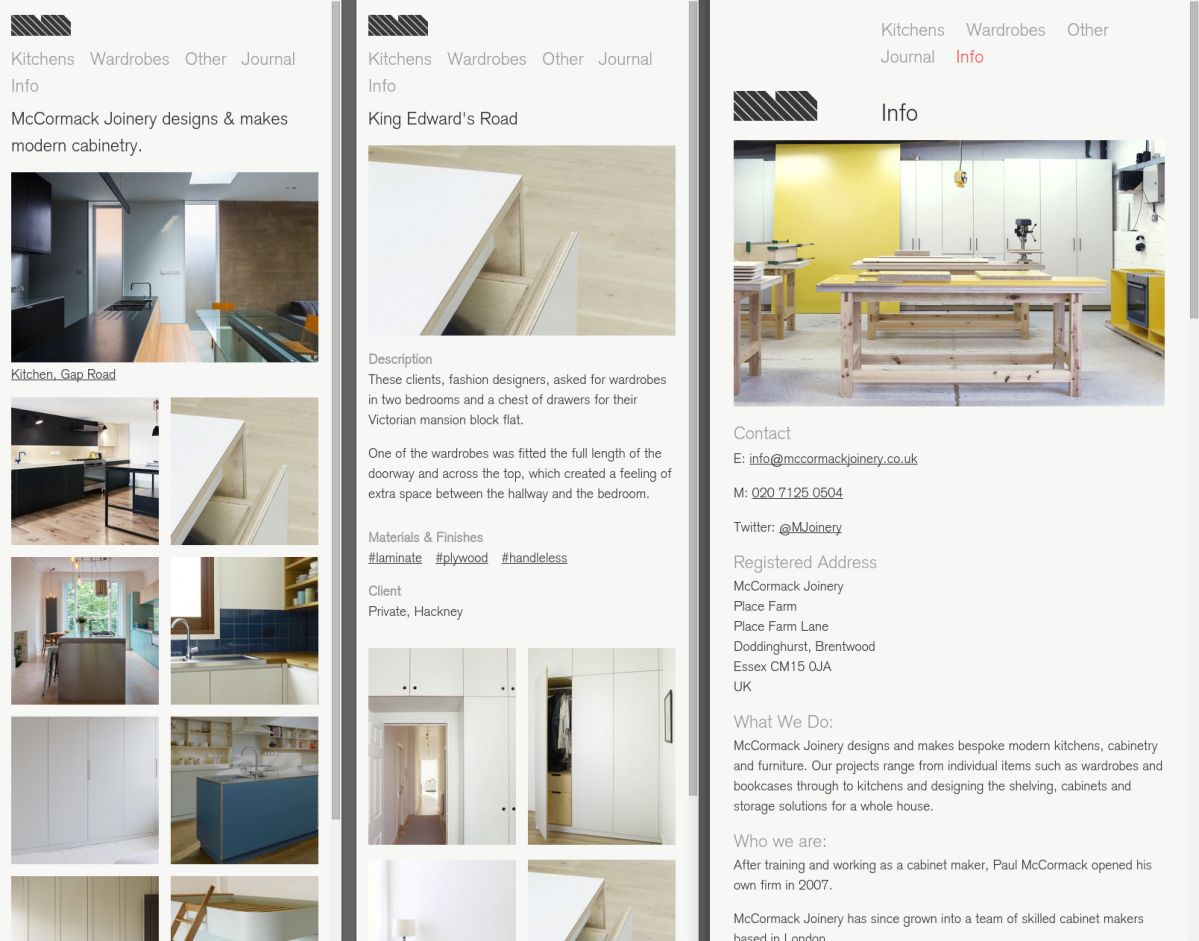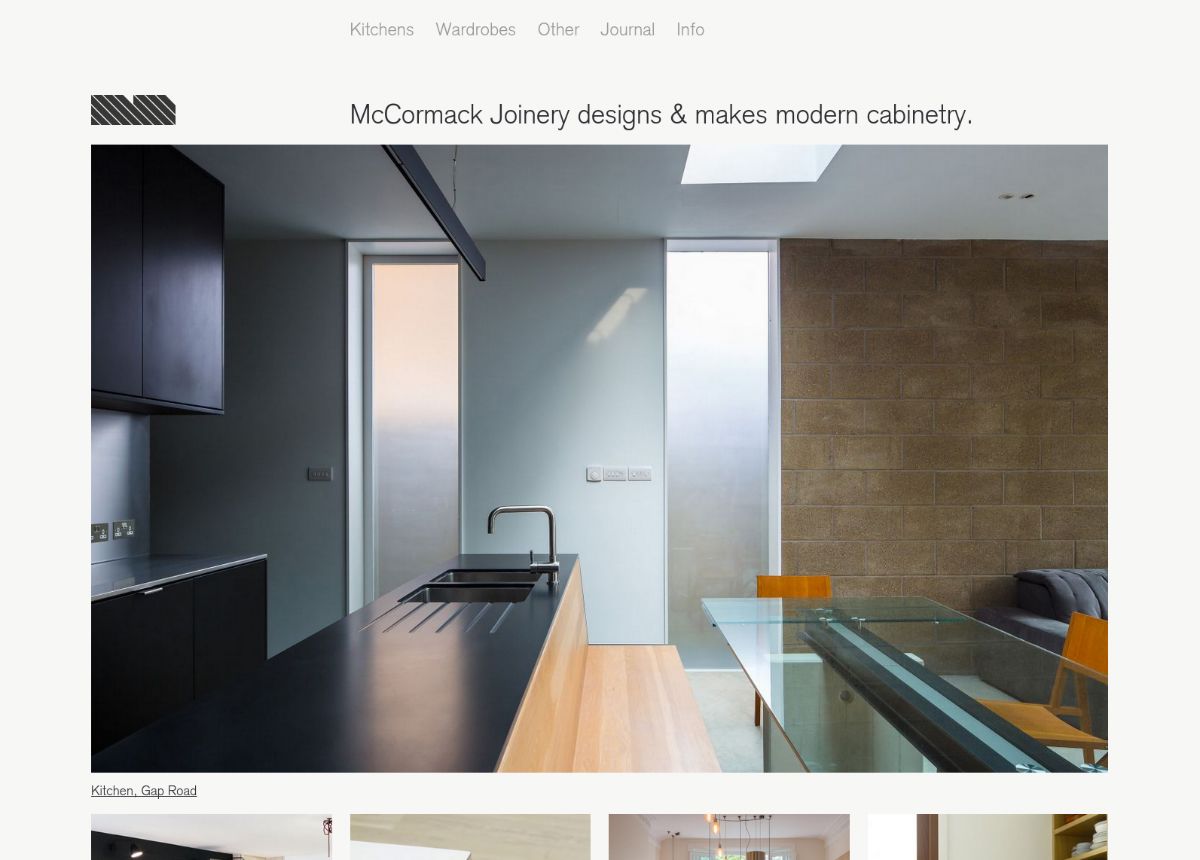 Homepage with a "featured" image followed by a grid of project thumbnails