Rothschild & Bickers web app
Rothschild & Bickers designs and makes glass lighting to order that is either a standard product or a bespoke creation. This bespoke web application was created to supersede a spreadsheet that was being used to track orders as they flow through the business. Although many off-the-shelf web apps were trialled, none were found that fit their requirements properly to track orders and detail what was required, and when, for production.
To use the app, each client project's details are entered into the app, and updated as progress is made through various stages of production (hot glassblowing, cold working glass, assembly of electrical parts, packaging, shipping). Users across the business are able to filter, sort and edit orders with ease according to their role's perspective.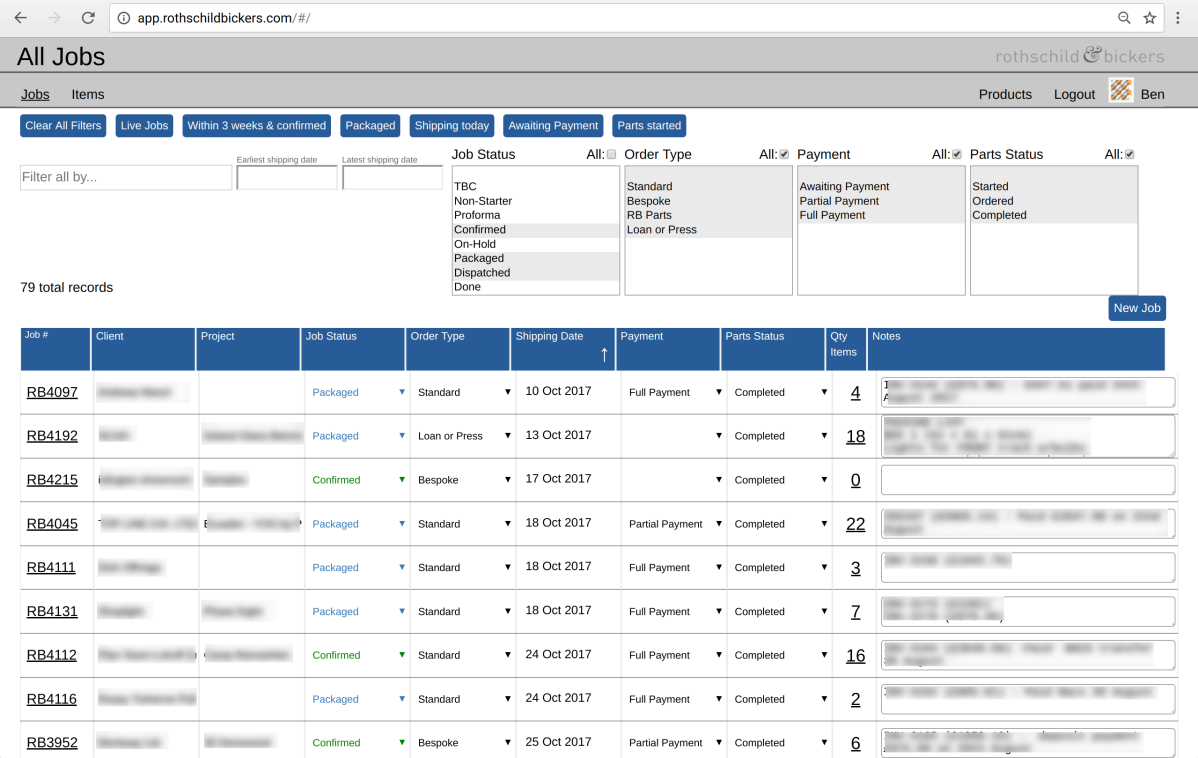 View of a filtered list of jobs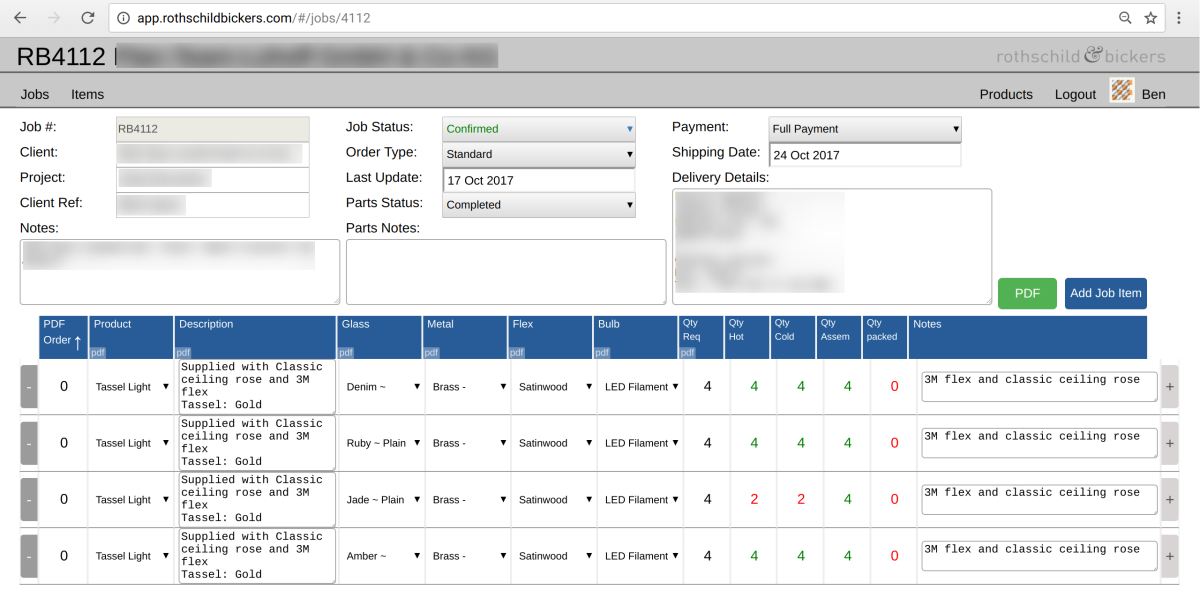 View of an individual job's details including each item being ordered